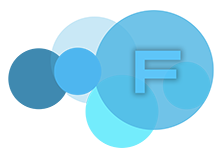 Susan Pratt
(21)
Phone: 07825412597
Email: Suesdoggrooming@gmail.com
Booking Line: 07825412597
About me
Hi my names Sue and I run my business Sues Dog Grooming from a salon in Horndean.

For as long as I can remember I have wanted to work with dogs, while I was still at school I was lucky enough to get a weekend job working at a boarding/rescue kennels and when I left school I worked there full time for a few years.

I loved my job there but when I left I found myself applying for jobs at dog grooming salons, this was when I found myself employed as a dog grooming assistant and it very quickly led to me learning to groom.

I adored every second of my job and after 18 months there I took my City and Guilds exams which much to my delight I passed! I feel very lucky to have had that job and the experience I gained from it.

After 4 years I left and set up my own mobile grooming business (which was super good fun!) and 2 years after that I got my very first shop.

Ive moved salons a few times but I still continue to do the job I adore , working every day to be the very best groomer I can be.
I now run a very busy successful business, we welcome any breed and size of dog and we don't even mind the nippy ones!

Alongside my grooming I like to compete at grooming competitions regularly, its a lot of fun and I learn so much every time and even went to Groomania in Belgium in 2017 bringing home a trophy for 2nd place workshop class.
Then just to keep me extra busy I also run grooming seminars for both new and experienced groomers all across the country and hold 1-2-1 grooming lessons for groomers of all experience.

I feel very proud to be part of this amazing industry, and even prouder to be flying the flag for Groomers Spotlight .
Photos
Achievements
Septmeber 2017

2nd Place workshop class at Groomania Belgium

June 2016

Best in Show at English Groomers Challenge

January 2018

3rd place champion purebreed workshop class The Grooming Show

January 2018

1st place open handstrip class The Grooming Show

January 2017

The Grooming Show 1st place Asian Fusion Class 1st place Standard Poodle Class 2nd place clipped gundog class Best all round Groomer.
Find me on the map
Comments