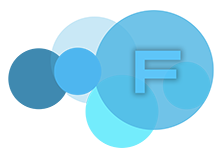 Natalie Stocken
(14)
A dog is the only thing on earth that loves you more than he loves himself
Phone: 01843826148
Email: xnataliesx@hotmail.com
Booking Line: 01843826148
About me
I've not always worked as a dog groomer its only within the last 5 years that my life was about to take a new twist and snowball into a whole new world that was about to teach me more about myself then i already thought i knew!

From the minute we had to choose work experience i took on a role in retail. From there i got placed within my first job as a sales assistant and worked my way up through different buisness and ranks. By the age of 29 i had managed stores and departments from Thanet to bluewater and even London! (Selfridge's, tedbaker, French connection) but it became tedious the world i had learnt became harder with the recession and pressures became unbearable with expectations. It was then i decided i needed a new career.

I had always had a passion for dogs. Had grown up with them since birth and to me a home was not a home unless a dog was there. I had various breeds from German shepherds to collies and recently springers. At the time we had our springer Max. He was my baby and my muse. After reading up online about potential dog roles i stumbled across a blog about a lady who became a dog groomer. That's when it clicked. I moved back from London and enrolled on my level 2 dog grooming course at Canterbury. Whilst managing at French connection full time on my days off i trotted off to college and Learnt a whole new skill. It was exhausting i wont lie but i always give 110% into everything i do and wasn't going to give in.

Then that's when fate took hold. I was up in London on the new collection release when my mum sent me a picture of an advert she had seen for a dog groomer wanted in Ramsgate to cover maternity. I snuck out my mobile and sent a quick message to the lady advertising.

once back i then popped along to visit Victoria and then was invited to work a morning with her. She instantly approved my work and i instantly handed in my notice at my retail job and took a big leap of faith, it was then which blossomed what is now a fantastic working partnership between us.

I have been working within vickys salon for 3 years now. i originally stepped in as maternity cover for when she had her first little boy, however she has also had her second child a little girl and is just starting to look at returning from maternity.

i lost my max whilst studying my level 3 at college. This was a really hard time to keep going but he's always been my motive to care for every dog as i did for him. He's my muse for all of this after all.

I now have a 3 year old springer called Gunner and he is a ball of fun. He comes to work with me everyday and has become a firm favourite with clients and their dogs and is a moscot for our salon.

I completed my Diploma Jan 2018 and will be looking to move onto my higher at some point in the next year or so. I am also trained in animal first aid.

I have also competed in the past and placed 3rd at the English groomers challenge. This was brillaint fun and i enjoyed meeting and making new grooming buddies in our industry who all share the same passion as i do from all walks of life. I am always on the look out for new competition dogs! Could your pooch be a future star?

My work ethics have always been the same in all my roles and that is to provide a high class service and to always go above and beyond. Your dogs well being will always come first. I always aim to please and take on any feedback you may have. If you have any special request just ask. Our reviews on Facebook speak for our service we provide why not take a look ;)

Our salon is a cute little wooden cabin that is based in the driveway of a family home. There is parking available in the alcove to the right of the building.

ive had a very busy few years. I have learnt to push myself out of my comfort zones, travel up and down the country meeting inspirational groomers and learning their skills. I have met and have amazing clients and their dogs some of which have blossomed into friendships. The more i do this role the more i learn as the saying goes....

"Everything i know, i learned from dogs"
Photos
Achievements
2018/01

Level 3 Diploma in dog grooming

2016/05

Placed 3rd in experienced class at English Groomers Challenge
Find me on the map
Comments