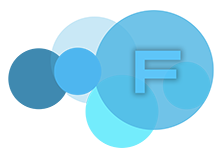 Terri Hutton
(14)
Kind and Caring
Phone: 07495631633
Email: terri-lea1994@hotmail.co.uk
Booking Line:
Lucky paws boutique and pet grooming


24 September 2017


5


Paddock wood



About me
After working in a boarding kennels for six year I decided to make the jump into dog grooming . I firstly completed a diploma in animal management to broaden my knowledge and then worked my way through the dog grooming qualifications to achieve the diploma .

Once qualified I began lecturing at a college teaching the Level 2 City and Guilds qualification in Dog Grooming with Julie Harris . Teaching and Dogs are my two passions so to put the two together was a dream come true.

After sharing my knowledge and helping others to achieve their qualification. I began a new journey and am now currently working in a local salon to further develop my skill set.

My favourite breed is a Bichon but im a little bit biased as I have one myself. Her name is Dolly and I adore her and her cheeky ways.

I believe in education and continuing to develop your knowledge and skill set by regularly attending training days/ events ,seminars and supporting others.
Photos
Achievements
2018

Attended English Groomers Challenge

2018

Attended CRUFTS and worked for Groomers ltd stand

2018

Attended seminar by Julie Harris and Louisa Tandy on various popular grooming topics

2018

Attended Premier Groom as a spectator and worked for Groomers Ltd

2018

Attended the Emmi pet ultrasonic tooth cleaning seminar with Sally Hart

2018

Accredited cpd course for Dog first aid and Emergency canine care

2018

Radio visit to BBC Kent to talk about grooming, Dog products and mental health with Sam from lucky paws

2017

Canine massage workshop with Tina Ogborn

2017

Three days Industry Work Experiance at Tails of St Leonard's with Julie Harris and Stuart Simons

2017

Level 3 Diploma for Professional Stylists

2017

Delivered a talk to animal management students on the importance of grooming and doing so safely, equipment and coat types.

2017

Judged a fun charity dog show

2017

Spectated and attended seminars at BDGA Groomer of the year

2017

Spectated at the Rookie challenge and attended canine CPR seminar with Julie Harris

2017

QCF Invigilator Training certification

2017

Emplyed as a Level 2 City and Guilds Lecturer for Hadlow PIF

2016

Level 3 Introductory to Dog Grooming 7763-03

2016

PIF Companion Animal First Aid Workshop

2016

Hadlow PIF Seminar Attendee.

2016

Scissor Technique and Care with Eve Somers Workshop.

2016

Gun Dog Grooming and Styling Course attendance with Julie harris

2016

Commenced employment as a technical instructor For Hadlow PIF

2015

BBC 'Choose the right puppy for you' TV Appearance

2014

Level two Certificate for Dog Grooming Assistants

2013

City and Guilds Diploma in Animal Management

2013

City and Guilds Pet Store Management Certification
Find me on the map
Comments