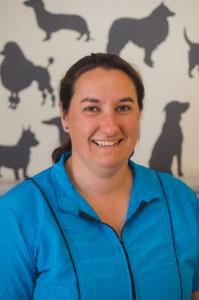 Emma Betts RCVN

(1)
Spotlight Registered: 23 January 2019
Email: emma@a-zanimalcare.co.uk
Booking Line: 01233 822411
About me
Emma is an avid animal lover, with five dogs, two cats, three guinea pigs, a clutch of chickens and a horse!
She is a Veterinary Nurse with extensive experience in animal care in a career spanning over 20 years. She spent much of this time working in veterinary practices in the local area.
However, in 2005 A-Z was born out of Emma's desire to be her own boss, and she made the move from Veterinary Nursing to professional animal grooming.
The founder of A-Z, Emma started out as a mobile groomer in 2005 but quickly acquired the Grooming Centre at our current location and has gone about establishing our business within the local community. She has built a skilled and reliable team around her to ensure that at A-Z we provide you with the best possible services for your pet.
Emma holds an OCN Level 3 Diploma in Grooming, a Microchip Implanter's certificate and is currently studying towards a Level 3 Award in Education and Training.
Photos
Achievements
Find me on the map
Comments