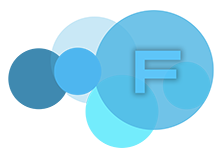 Katie Rourke Dowding
(3)
A good groom is never cheap and a cheap groom is never good ~ Jackie Grimmett
Phone: 01344 291465
Email: Katie@CentreStageDogGrooming.co.uk
Booking Line: 07767341424
Centre Stage Dog Grooming


10 June 2017


14 years


Ascot, Berkshire



About me
Katie Rourke Dowding entered the dog world in 1988 with a lurcher called Bryndle. By 1990 she was bitten by the "training bug" and became an assistant instructor at Cranbourne Dog Training School.

In '91, '93, '95 and '96 she attended The Top Dog Training School Instructor Camps in the USA under the expert tutelage of Jack and Wendy Volhard (world renown dog trainers) and she was briskly escalated to Senior Instructor status at Cranbourne. She successfully competed in the Obedience Rings for five years.

At the 1996 Training camp Katie watched Clicker Training being demonstrated for the first time and started to offer it to her clients as an alternative method of training in the summer of 1997.

1998 saw Katie open "The Canine Film Academy", a dog training school dedicated to training pet dogs (like yours) how to perform the sort of behaviours seen on TV and in films. This was the first Dog Training School to offer a dedicated Clicker Training course in the UK.

CFA dogs went on to appear in magazines, TV commercials, films and even on radio over the next ten years. This legacy continues at Scout Dog Training in the USA.

Katie bred a beautiful litter of Standard Poodle puppies from Flossy before moving into Labradoodles in 2006. One puppy from that litter was gifted to Canine Partners For Independence. Dogs for the Disabled benefited from a gift puppy from the 2007 litter.

Although the new pressures of family life and the loss of her right hand woman Susan to the USA forced the closure of the training school, Katie devoted every spare minute to her new venture, Centre Stage Dog Grooming which opened in January 2010.

Ever competitive, Katie entered her first grooming competition in June 2011; The English Groomers Challenge, which is run by EGG, a group Katie is highly supportive of and active in.

Katie was awarded a "Special Award" for compassionate handling at that very first show.

In 2013 Katie joined NAPCG and did a two day workshop where she learned how to dye dogs safely. She attended Colin Taylor's (an international dog grooming star) workshop at the same venue later that year.

The IPG (International Professional Groomers) launched in the UK at the Mastergroom grooming competition in March 2014.

Katie joined this organisation at that show and sat her first exams in September that year; passing with the impressive results of 89%, 90%, 91% and 95% respectively.

In 2014 Katie contracted Lyme Disease and through a series of NHS blunders, will carry this disease for the rest of her life. The severely debilitating effects of Lyme put a hold on her studies for a year and she had to remove all the "Big Dog" clients from her books permanently.

By 2016 however, she was sufficiently educated in the management of her condition to be able to finish studying for the ICMG exams. The final 4 exams have to be sat on the same day, one hour per paper with a pass mark of 86% or higher.

Katie is married and has two children, Daisy and Jenson.

Katie's pets currently consist of 4 dogs, 11 cats, 2 tortoises and 8 chickens.

Katie is a member of the IPG (International Professional Groomers), The English Groomers Group, British Isles Grooming Association and the Groomers Spotlight. She was a Founder Member of the UK Doodle Club and is a member of The Federation of Small Business.
Photos
Achievements
October 2014

Salon Details (SDC)

22nd May 2017

ICMG (International Certified Master Groomer)
Find me on the map
Comments