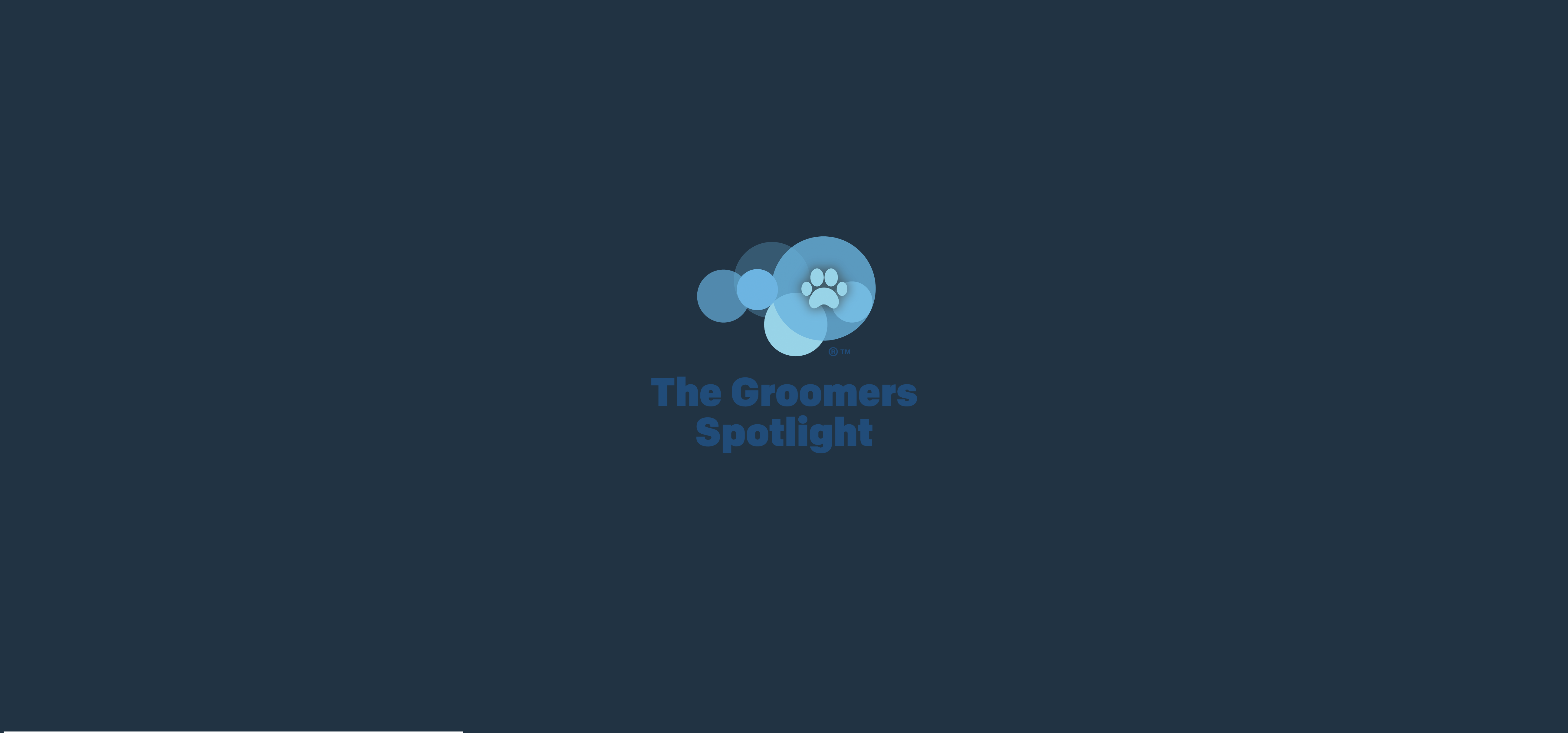 < Back to main page
< Dog Grooming Training
Ashgate Dog Grooming Academy - Somerset
Wednesday, 16 February 2022 01:19 PM
---
Ashgate, Upper Fivehead, Taunton TA3 6PT

Telephone: 01460 281528 Email: learntogroomatashgate@gmail.com
Dog Grooming as a Profession
Training at Ashgate Dog Grooming Academy
Fivehead, Somerset
Fancy learning to groom you own dog?
Thinking of a career change?
At Ashgate we offer a variety of courses in dog grooming. These are well-structured, professional and quality assured by The Groomers Spotlight Training Academy.
Our dog grooming courses are run for the complete beginner to those wishing to brush up (pun intended!) on their grooming skills.  We aim to be as flexible as possible so that you can do anything from 1 day a week to 4 days a week allowing you to learn around your other commitments.  
​
On any of our "Dog Grooming as a Profession" courses the student will groom at least two dogs a day and gain a minimum of 240 hours (30 day course) or 360 hours (45 day course) of guided learning within the training room and salon, grooming dogs.  A number of home study hours are required in addition to this.  This allows a student trained at Ashgate to be knowledgeable, competent and ready for the work place before they leave.  
​
Dog grooming is a skill that will take time to develop and we believe that the foundations of this skill need to be established correctly and thoroughly at the beginning of a students career and this takes time.  This is why at Ashgate, apart from our groom your own dog day, we only offer 30 or 45 day courses and each days training is a full 7 hours.
Why choose us?
· Ashgate has been grooming dogs for over 50 years!  We are proud to say that we are the longest standing dog grooming salon in Somerset and across the South-West.  The knowledge handed down through the generations of groomers at Ashgate gives you access to an enormous wealth of information and expertise.  
· We have a large and purpose built salon and we building an additional separate training area which will be ready for April 2022 students . We provide quiet, uninterrupted sessions where there are no distractions and an environment that calmly lets you learn.
· We have a maximum of ONLY TWO/THREE students at any one time.   We pride ourselves on our attention and nurture given to our students.  We find that our smaller than usual class size is invaluable in making sure each student gets the individual attention they deserve.  We want each student to be personally supported throughout their training and we feel, the only way to make sure this is done, is to limit class sizes.   We have two qualified tutors who are actively grooming in the Salon which ensures they remain up to date with all techniques and skill sets. Our students leave ready to groom dogs confidently in a safe and professional manner.  In comparison to larger college situations where there is a much larger student to teacher ratio, we provide excellent value for money with consistent and thorough 1:1 training.  
· Our fully functioning busy salon will show students the reality of what it's really like to work in a salon and this can be experienced without it hampering your learning environment.  
· All "Dog Grooming as a Profession" include assistant training days in the main salon before starting the 1:1 styling training.
· All "Dog Grooming as a Profession" courses include a Canine First Aid certified course as an extra day training.  
· We can provide a nationally recognised and Ofqual regulated Level 3 qualification alongside our courses.  This is a real qualification recognised in the industry, by potential employers and by future customers.  Level 3 courses include a years FREE subscription to The Groomers Spotlight
· This qualification can also be Fast tracked and taken over a shorter period of days by dog groomers who wish to gain a qualification. 
Who will be teaching you?
These courses are run by FULLY QUALIFIED AND EXPERIENCED dog grooming tutors. Gemma, the head tutor, has over 10 years experience of working as a professional dog groomer and overseas all training. Kerry works alongside Gemma and is very experienced at teaching both Level 2 and Level 3 courses, she has also been grooming for over 10 years. Jacky, the Salon Owner works closely with Gemma to ensure the courses meet the quality standards of OCN.
Ashgate Grooming and Kennels is a very successful salon and small kennel and are well known for quality.  Gemma and Kerry improve their skills as teachers through continuous professional development to maintain this exceptional reputation. Both Jacky and Gemma groom dogs for demonstrations at seminars and grooming shows. Gemma has competed at a number of grooming competitions and with her encouragement, our Salon Manager, Jordan, is now competing with her own Kerry Blue Terrier and trains on Hand Stripping.
With the success of the grooming salon, it was a natural progression for Jacky to open Ashgate Grooming Academy, so that she could offer good quality training to external students, which she did with Gemma in 2019.   They recognised the need in the area for quality dog grooming tuition as they found that there were few courses on the market that gave the student the structure or experience that they would expect from a dog grooming course that professed to train students to be ready for the work place. They therefore, focussed on courses to make sure their students are getting the necessary and deserved number of hours of hands-on practical experience before leaving.
Ashgate Grooming & Kennels have for over 60 years been showing their West Highland White Terriers under the Ashgate & Hillcloud prefixes. With the knowledge of the show world and the skills in hand stripping, Jacky has now trained fellow show folk and owners from around the world to groom their Westies to the high standards required.
DOG GROOMING AS A PROFESSION OPTIONS
We have two options for someone who wants to learn how to groom for a living:  a 30 day and a longer 45 day course are both available.  Both the 30 and 45 day course will teach you how to set-up from home as a professional dog groomer and will be teaching you to a Level 3 standard to include clipping and scissoring of all pet styles.  In most cases the 45 day course would be preferential for a complete beginner without any previous grooming experience.
​
We ask everyone wishing to do a course with us to attend a taster day so that those thinking of committing to a longer course is absolutely sure that dog grooming is what they want to do.  This will include some hands-on experience in the main salon, bathing and drying with a grooming assistant and watching the experienced dog groomers at work, asking them questions and getting a feel for what it is like to be a dog groomer in a commercial environment.  All potential students will get the opportunity of discussing the course and looking at the theory involved.  The tutor will explain the course structure and recommend which course would be suitable.  Taster days cost £120 and are refunded off the cost of a 30 or 45 day course.
FOR PET OWNERS
Groom your own dog day
What you will learn:
· Health checking your dog
· How to clip your dogs nails
· Bathing and drying and preparation of the coat to include de-knotting techniques
· An introduction into clipping and scissoring techniques to create your dogs pet style
What you will get:
· Basic starter kit
· Your dog groomed to a high standard with help from the tutorContact us today for more details.
Ashgate, Upper Fivehead, Taunton TA3 6PT
Telephone: 01460 281528 Email: learntogroomatashgate@gmail.com
< Back to main page
< Dog Grooming Training